Drucken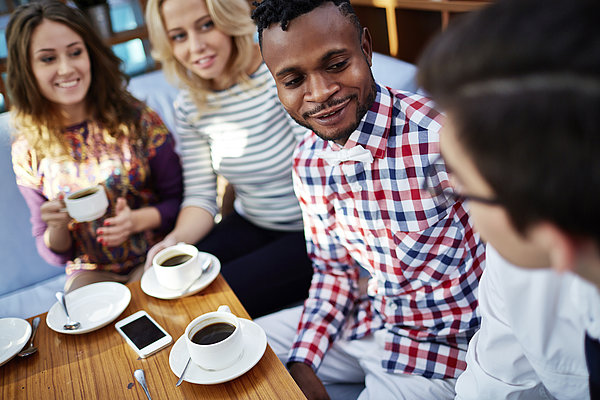 It is with a heavy heart that we have to take a break from the Language café (Sprachcafé) during this summer semester, as we simply don't have the man/woman power at the moment.
We very much hope to be able to change this in the winter semester and then be there for you weekly again.
Stay healthy and have a great summer semester 2021 anyway!
At the Sprachcafé (German for language café) you can refresh your language skills, get to know new people and learn more about countries and cultures.
The concept is simple: On each table a different language is spoken. Our native speaker team prepares a new and interesting topic for you each week. Discuss and compare with native speakers what's going on in their country and the world.
Would you like to meet other people, who are interested in learning languages? Then join our Facebook group "Sprachcafé Mainz". Here you can chat with others, find a language tandem partner and receive information about the topic or theme of the upcoming Sprachcafé.
You would like to support the Sprachcafé? Join our native speakers' team!
Are you interested in supporting our project? Then join our native speakers' team and take over a table for your language. We are looking for people who speak common languages (German, English, Spanish, French, Italian,...), specifically English and German. The other languagues are also really welcome! If you are interested, just contact us at france@studierendenwerk-mainz.de or give us a quick call: 0049 6131 39 28744