Drucken

Ich bin für euch da, Eure Buddy-Koordinatorin!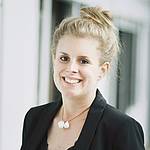 Kathrin Krechel
Studierendenwerk Mainz
SB II, Colonel-Kleinmann-Weg 2 · 55128 Mainz
Raum: 02-131, 2.OG
06131 / 39 24982
buddy@studierendenwerk-mainz.de
Servicezeiten:
Di und Do: 10:00 - 15:00 Uhr
From Buddys for Buddys
Are you interested in participating in our Buddy Program? Would you like to know what it's like to be a Buddy, discover new cultures and find a new friend from around the world in one semester? It doesn't matter if you are a German or an international student, here you'll find reports by some of our Buddys. At the moment, they are mainly in German but a translation will be online soon.
Fragen und Antworten mit Julia und Agnès:Two inseparable Buddies report on their experiences with the Buddy Program
7 Fragen, 14 Antworten, Sommersemester 2018 (en): This is the second part of our summer series "7 questions, 14 answers", this time answered by our Buddys Max from Germany and Liam from Ireland.
7 Fragen, 14 Antworten, Sommersemester 2017 (de/en):We asked our Buddys about their memories and experiences. Here is what they said...
Stimmen aus dem Wintersemester 2016/2017, Part III (en): Thanaseelaraj from Malaysia is studying engineering at the University of Applied Sciences Bingen and enjoyed hanging out with his German Buddy Yanik during his first semester.
Stimmen aus dem Wintersemester 2016/2017, Part II (de): Vanessa took part in the Buddy program in the winter semester 2016/17 and answered some questions about her time with her Italian-Morrocan Buddy Kawtar.
Stimmen aus dem Wintersemester 2016/17, Part I (de): Amelie, a German Buddy, talks about her experiences with her French Buddy Clara.
Erasmus zuhause erleben (de): A German student talks about her experiences with our program and explains why it's worth it to become a Buddy.
Buddy Interview: "Im Sommer? Ans Rheinufer!" (de): Our Italian Buddy Walter tells us a little bit about his experiences of being an international and a German TOM Buddy.