Drucken

Ich bin für euch da, Eure Buddy-Koordinatorin!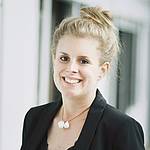 Kathrin Krechel
Studierendenwerk Mainz
SB II, Colonel-Kleinmann-Weg 2 · 55128 Mainz
Raum: 02-131, 2.OG
06131 / 39 24982
buddy@studierendenwerk-mainz.de
Servicezeiten:
Di und Do: 10:00 - 15:00 Uhr
Buddy matching in times of the corona pandemic
The Buddy matching for the summer semester 2021 will take place. However, we expressly ask you to contact each other only digitally if possible and/or to meet outside with distance in the fresh air.
There will still be NO Buddy Get-Togethers during the summer semester due to the Corona pandemic.
When you meet your Buddy in person, please respect the actual hygiene and distance rules due to the corona pandemic to protect yourself and your Buddy. Thank you for your understanding.