Drucken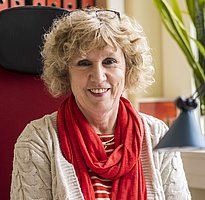 General Information
Address: Hintere Grube 5, 55411 Bingen
Wheelchair accessable apartments are available
Storage room for bicycles
Parking spots are available
Laundry room with washing machines and dryers
Caretaker service
Bar
Other activities such as movie nights, summer and winter fests and board game nights
Directions
Stepping out of the train station, you head towards the bridge on Bingerbrücker Straße. After crossing the bridge, you turn right on Gerbhausstraße. Then follow the street and turn left on Hintere Grube. At this Point, you should see your dorm.
Apartment (ca. 17, m2): all incl. € 384,00 € 394,00
Furnishing
Bed (90x200 cm + mattress + bedding box)
Desk
Chair
Shelf
Closet
Cable television service line
Free internet
Sanitary facilities:
Your room comes with a bathroom that is equiped with a toilet, a shower, a sink and a mirror.
Kitchen equipment:
2 cooking plates
Sink
Fridge with freezer
There's no further equipment such as silverware, pots and pans. If you want, you can buy our basic-pack and get everything you need for your first days in Mainz.
360° Rundgang
Einzelzimmer
360° Rundgang
Treffpunkt: Die Bar im Wohnheim Bingen