Drucken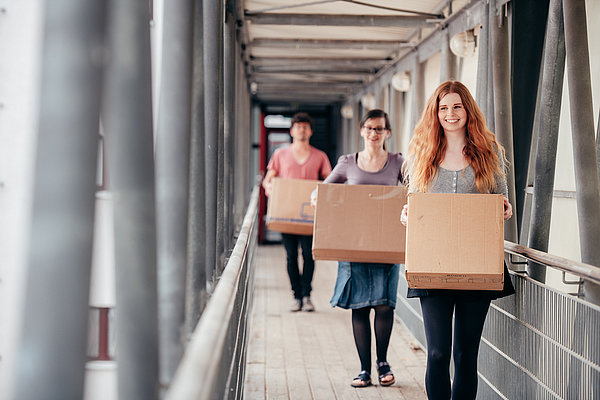 Moving into the dormitory: rules, times, information
Possible move-in times are:
In the following time slots you do not need an appointment. Simply go to the dormitory to the Hausmeister (caretakers') office:
On all working days (Mon-Fri) during opening hours of the caretakers office
An individual appointment with the janitor is possible in individual cases after the move-in date for the following days and during his working hours. Therefore please contact the caretaker or go there during opeinig ours of the office.
No move-in possible
outside the offered times, on weekends and on holidays
If you arrive after the offered times, on weekends or on a holiday, you will have to find accommodation (youth hostel, hostel, hotel) until you can move in on the next working day.
before the beginning of the contract
It is not possible to move in before the official move-in day. Please note this as well.
Handing over the keys and moving into your residence hall
Access to our premises is only granted to tenants*, accompanying persons please stay outside the buildings until after the room handover.
Procedure
Go directly to the janitor's office in your residence hall.
Access to the janitor's office is controlled by our staff. You will be called.
Enter into the contact tracking list with time /OR CORONA APP CODE?? - please keep the pen.
Handover
The Hausmeister (caretaker) will hand over to you
1. your keys (house/room key, room card, transponder/chip, mailbox key, bike tag*, kitchen cabinet key**).
*relates to Wallstraße dormitory only
**applies only to Inter 2
2. your room number
3. the following documents: Move-in protocol, signed housing provider confirmation ("Wohnungsgeberbestätigung"), information materials
We wish you all the best for your journey to Mainz and stay healthy.